Feb 27: My philosophy from now on.

Feb 20: Totally legitimate.

Feb 13: It's not getting to me in the slightest.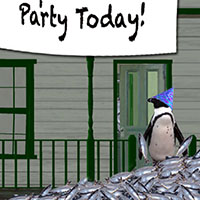 Feb 06: Nothing fishy here!

Jan 30: Plus the equipment is cheap. If it's available.

Jan 23: The worst is 'Penguin Runway: Mega Hats'

Jan 16: Hey, if the math works...

Jan 09: There's always a catch.

Jan 02: Turnabout is fair.

Dec 26: Happy holidays (and holiday feasts!)

Dec 19: When a treat is in order...

Dec 12: And follow up with a very innocent look.

Dec 05: There's motivation, and then there's motivation...

Nov 28: There definitely is a line.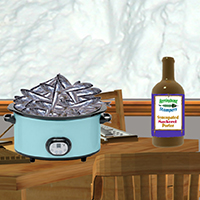 Nov 21: The Other White Powder.

Nov 14: And you thought travel couldn't get more confusing...

Nov 07: Deep dark secret.

Oct 31: Alas, politician season doesn't mean you can shoot them.

Oct 24: Frame it this way, and kids will want to learn to read, too.

Oct 17: You can take the truth too far...